Jill Kopanis
"Become a Trouble Maker: Choose, Challenge & Change"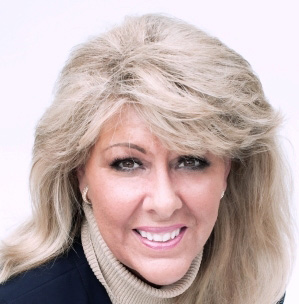 Learning Objectives:
Redefine strategic by tearing down the stagnate corporate walls
Infuse innovation by destroying the 'kindergarten-learned mentality' of thinking inside the lines
Rebuild a vision whereby HR leaders will challenge the corporate system to make it better.
Session Description:
Still doing the same thing and expecting different results? It is time to Disrupt Human Resources. It is time to become a Trouble Maker!! It's time to refuse status quo and challenge the system to make it better. We are going to trash the buzzwords – strategic, engagement, innovation - and challenge you to tear down the walls of a static corporate culture. Learn to rebuild a vision whereby Talent Management will challenge the corporate system to make it better.

• Still using that boring 'prison rulebook' you call the Handbook?
• Still facilitating training in that same old boring conference room or training room?
• Still thinking that another employee engagement survey will be the solution?
• Still think a seat at the table will make you strategic?

If you answered yes to even one of those – you are old school!!! Time to challenge yourself and change. Human Resources should be the true leader of change in your organization. If you have the vision to drive success in your company through visionary leadership, this is the session for you. Become a TROUBLE MAKER – choose to challenge the system and change it . . . for the better!!!
Speaker Bio:
Jill Kopanis is a national speaker who WOW's her audiences!! She is not a podium holding speaker who simply babbles the latest business jargon. Jill mixes inspiration, action, motivation and fun; energizing the stage and her audience receiving top ratings. Her energy is contagious! She is described as the 'Can-Do' person.
With over 20 years in Human Resource, Jill is the Vice President, Human Resources for Dynamic Dies Inc. headquartered in Toledo, Ohio. Her 'think out of the box' leadership style has led to numerous accomplishments including nominated for the Excellence in HR Management Award, and a finalist for national Benny Awards, awarded for outstanding benefit initiatives. Jill led the initiative that resulted in her company being awarded the 2017 Top Workplace award.

Jill is also the founder of Shazaam Communication, where as a national speaker she has spoken across the country including Chicago, San Diego, Washington, DC, Disneyworld and 'made waves' speaking on the 2017 HR cruise conference. She has been selected numerous times to be a feature speaker at SHRM Annual Conference and twice designated a Mega Session speaker by SHRM.

As a SHRM member, she has served in leadership roles that include Chapter President, HRCI Certification Coordinator; Director of Certification for Ohio State Council and is the creator of the HR Department of One Network in NW Ohio. Jill earned a Masters in Organizational Leadership and a Bachelors degree in Human Resources along with holding the SPHR and SHRM-SCP certifications.
Aspect Marketing & Communications is very customer focused and exceeds our expectations in managing our requests in a timely manner. - Erin Henry (MVHRA President 2012-2013).