Tom Darrow
"Recruiting Metrics for Improved Performance"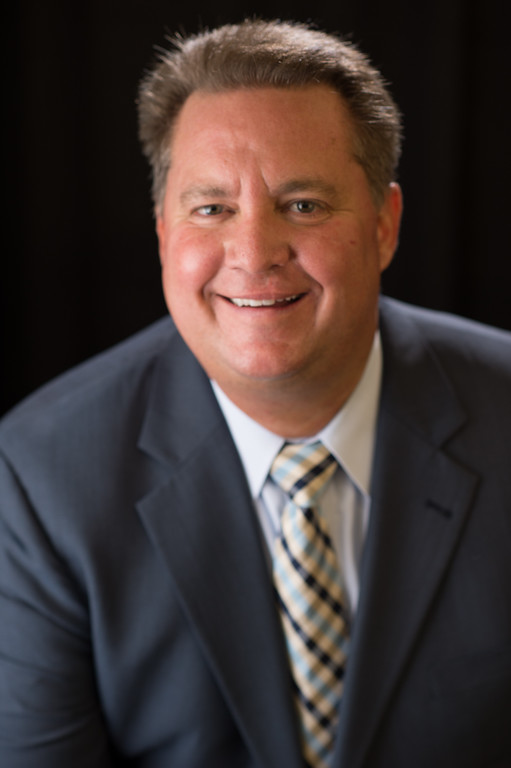 Learning Objectives:
Learn what talent acquisition metrics your organization should track and how to measure them.
Learn how to analyze and act on your organization's metrics
Learn how to compare your metrics to market data
Learn how to evolve your talent acquisition strategy and process based on what your metrics tell you
Session Description:
Nothing can be improved unless it's measured is an old saying that rings true in recruiting. Recruiting metrics can be used to track performance, assess market conditions, analyze improvement initiatives, create business cases for investments and report results to upper management. What metrics should you track? How do you analyze and benchmark them? How do you use technology to enable the tracking and reporting? Who do you report the recruiting metrics to? Ultimately, tracking, analyzing and reporting recruiting metrics is a key initiative that takes the recruiting function from order takers to strategic business partners. Attend this session and learn how!
Speaker Bio:
Thomas M. Darrow is the Founder and Principal of Talent Connections, LLC (www.talentconnections.net). Since 1999, the Atlanta based professional services firm has specialized in recruiting - including recruitment process outsourcing (RPO), executive search, HR consulting, and contract recruiting.  Current and past clients include The Coca Cola Company, Habitat for Humanity International, Mercedes-Benz USA, ADP, Booz Allen Hamilton, the American Cancer Society, Deloitte, Newell Rubbermaid, Microsoft, McKesson, Mercedes-Benz, and the Southern Company. Talent Connections was named in 2007 and 2008 to the Inc. 500 list of America's fastest growing private companies for realizing 1700% revenue growth.
In March, 2009, Tom teamed with nationally recognized recruiting and career transition experts to launch Career Spa, LLC (www.careerspa.net). The career management company is revolutionizing the way unemployed and misemployed workers are equipped to assess and proactively manage their careers.
Tom has almost 30 years' experience in the Human Resources and Recruitment profession - including 9 years with the global professional services firms of Price Waterhouse (now PricewaterhouseCoopers) and Andersen Consulting (now Accenture).

He is a member of the Society for Human Resource Management (SHRM) and the Atlanta Chapter (SHRM-Atlanta). At the National level, he has served on the SHRM Foundation Board from 2010 to 2017 and was Board Chair in 2015 and 2016. He also served on the SHRM Staffing Management Special Expertise Panel from 2005-2008 and on the Cost per Hire (CPH) Standard Taskforce. In 2016, he was chosen at Inaugural Board President for the Association of Talent Acquisition Professionals (ATAP). On a local level, he was the 2006 and 2007 President of SHRM-Atlanta, the largest city Chapter in the country out of 600 Chapters and served on the Board of Directors from 2005-2008. Under his leadership, SHRM-Atlanta's membership increased 60% to over 2600 members and the Chapter launched two programs that won a 2007 SHRM Pinnacle Award for membership growth and a 2008 SHRM Pinnacle Award for the Mayor's Youth Program. In 2015 he received the SHRM-Atlanta Lifetime Achievement Award and was named the HR Leader of the Year by the SHRM Georgia State Council. He is the Founder and former Chair of the Technology Association of Georgia (TAG) Recruiting Society and has served on the TAG Board of Directors from 2005 through 2009. From 2005 through 2007, he was the Inaugural President of the TAG Leadership Council and served on the Executive Committee of the TAG Board.
Tom earned a Bachelor of Business Administration degree in Accounting from the University of Notre Dame. He speaks internationally at conferences and workshops on topics related to improving corporate recruiting processes and career management best practices, and he has been quoted in publications including BusinessWeek, Inc. Magazine, The Atlanta Journal Constitution, The Atlanta Business Chronicle, The Washington Post, and HR Magazine and has been interviewed on National Public Radio (NPR) and WXIA TV - Channel 11 in Atlanta.
In addition to his leadership in the Human Resources and Recruiting profession, Tom is dedicated to community service through many volunteer activities. He currently serves on the Board of Advisors for the Metro Atlanta Chamber of Commerce. As a lead volunteer with Big Brothers Big Sisters of Metro Atlanta, he served as a Big Brother from 1991 to 1998 and was honored as the Big Brother of the Year in Gwinnett County in 1996. In 2002 he served on the Board of Directors and was Chair of the Ambassadors for Big Brothers Big Sisters. In 2001, he was voted the Ambassador of the Year. In 2005, he was the Co-Chair of the Arby's Charity Tour golf tournament which raised a record $285,000. He was Chair of the Board of the Inward Bound Center for Nonprofit Leadership from 2012 to 2015. From 2003 through 2005, Tom served on the Board of Directors for The Partnership Against Domestic Violence. He served as a Host Committee Member of High Tech Ministries from 1999 to 2011. Tom founded and is President of the Atlanta HR Prayer Breakfast, Inc. Tom has also a leader and frequent speaker in the Crossroads Career Network career ministry since 1997. In 2008, 2011 and 2016, Tom was nominated for the Turknett Leadership Character Award in the CEO category and was a finalist for the North Fulton County Chamber of Commerce Small Business Person of the Year Award in 2008.
Tom lives in Murphy, NC and Atlanta, GA with his wife Anne and parrot, Mango. He enjoys golf, Notre Dame Football, Christian music, spending time with family and friends, and comedy. In 2004, he made his stand-up comedy debut at The Punch Line, the premier comedy club in the Southeast. Tom is also a significant shareholder of the Green Bay Packers.
Aspect Marketing & Communications is very customer focused and exceeds our expectations in managing our requests in a timely manner. - Erin Henry (MVHRA President 2012-2013).