Ryan Campbell
"TurbulenceTough: Building Resilient, Unstoppable Teams"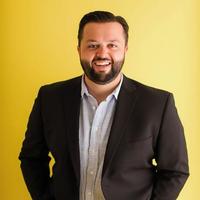 Learning Objectives:
Understand how adversity is an opportunity for growth.
Adopt a system to track personal and team development.
Efficiently extract, store and sharpen your most powerful resliience tools and #4 Identify and operate to your own maximum potential
Session Description:
Much like unexpected turbulence, tomorrow's challenges are entirely unknown. One thing we can be sure of, however, is the certainty of future storms. Successful organizations are fueled by resilient teams, prepared to not only ride out the bumps but efficiently harness adversity in order to fly faster and higher than ever before.
Through an inspiring, rollercoaster ride of real-life adventure and adversity, Ryan Campbell shares the tales and take-aways that inspire, equip and encourage the pursuit of your unique maximum potential. From a world record-breaking, 24,000-mile solo flight around the world to learning to walk and fly again as a paraplegic plane crash survivor, uncover the truths behind becoming TurbulenceTough from one of Australia's 50 Greatest Explorers.
Speaker Bio:
Ryan Campbell Born in Australia, Ryan discovered his passion at a very young age. Flight. He found himself researching a goal that had never been accomplished before; to fly a single-engine airplane solo around the world as a teenager. Ryan made international headlines as he flew around the globe in a rented airplane. Life after the flight was about awards, sharing his story through speaking engagements, and writing a book 'Born to Fly.'
In an instant, Ryan's life changed following plane crash in 2015. He survived against all odds and was admitted to a spinal rehabilitation ward as a complete paraplegic with no movement from his waist down. With a further five breaks in his back and broken bones ranging from his face to his feet, Ryan needed to tap into everything he learned during his expedition and more. The biggest undertaking of his young life was just beginning. Ryan is a master of adversity and an ardent believer that life is won and lost above the shoulders. Your mind can be either your most powerful asset or the determinant of your failure. He proved his mental fortitude by making history as a record-breaking pilot but demonstrated his mastery by learning to walk again and fighting his way back into the sky.