Tony Fiore
"The Future of Work: A Pandemic's Transformation of Workplaces"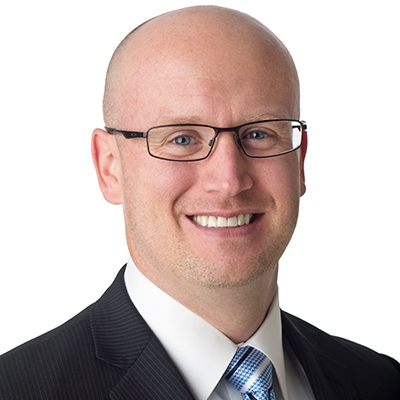 Learning Objectives:
Understand how the post-pandemic workplace issues will affect the HR profession.
Learn how to address post-pandemic workplace issues to attract and retain a talented workforce.
Enable professionals to communicate the challenges facing the workplace to elected officials.
Session Description:
COVID-19 disrupted the typical day of a human resource professional and workplaces across the globe. The last two years will certainly change the workplace for many public and private employers - forever. The skills gap has never been wider. Job vacancies number in the thousands, yet thousands of working age adults have not and may not enter the workforce again. Many human resource professionals are facing greater challenges in recruitment, retention and talent development of employees like never before. Others have more resumes than jobs available. Remote work used to be the exception, not the rule. However, COVID-19 is changing all the rules. These changes are not only disrupting the workplace, but also legacy government programs. Such programs include healthcare, social security, unemployment compensation, workers' compensation, and much more.
During this session, participants will learn about how some workplaces are adapting and thriving in the post-pandemic world while some are struggling just to keep the lights on. In addition, attendees will hear about changes in local, state and federal laws and regulations as well as court decisions, which attempt to stay ahead of such workplace changes. We will also discuss some ideas on how laws should change to help human resource professionals manage their workforce. You will also hear why elected officials need professionals like you to help them understand how newly proposed laws would affect their business, for better or worse. If you have been facing recruitment or retention challenges across the U.S. or globe over the last two years you should attend this presentation.
Speaker Bio:
Through his service as the government affairs director on the Ohio State Council of SHRM, Tony works closely with human resource management professionals across Ohio and in Washington, D.C. He is a demonstrated advocate with exceptional knowledge of local, state and federal laws and of national and international legal and business regulations. Fiore has been advising companies and associations of all sizes for more than 20 years, tackling the issues his clients encounter with thoughtful counsel on practical, political and legal considerations.
Fiore began building relationships as a member of the Ohio Chamber of Commerce's Governmental Affairs team for more than a decade before joining Columbus's Kegler Brown Hill + Ritter in 2011 as an attorney and lobbyist. He has worked with local companies importing goods from foreign countries, foreign governments seeking business development and direct investment opportunities in Ohio, and entities seeking to do business abroad. Companies he serves range from small "mom-and-pop" shops to national trade associations and international corporations. He possesses a strong interest in helping companies expand their product and service offerings into the global marketplace, and has worked with businesses in several industries to identify the regulatory burdens of doing business outside the U.S.
Fiore is also the treasurer for Kegler Brown's Political Action Committee (PAC) and manages the firm's 50-state lobbying compliance practice area. This practice provides government affairs counsel and compliance services to companies advocating for prudent reforms to administrative and legislative changes across the U.S. with state, Washington D.C., or regionally based lobbyists. Fiore is also the senior editor for a national business association focused on unemployment and workers' compensation based in Washington, D.C., where his experience is strengthened by his extensive relationships with SHRM and local, state and national business trade associations.