Jill Kopanis
"Setting Sail Towards a Culture of Employee Engagement"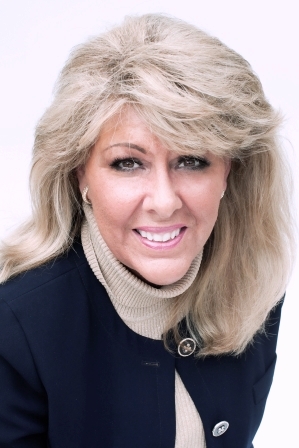 Learning Objectives:
Go beyond the statistics and data to understand the differences of a Satisfied Culture and an Engaged Culture.
Define leadership opportunities to create a culture of engagement and how to position a culture of engagement that is sustainable.
Learn to identify corporate 'Balloon Poppers' and 'Color Outside the Line' opportunities in your company.
Session Description:
"Because we have always done it this way". The 8 deadliest words that can sink a corporate culture. Employees are encouraged to be innovative by 'coloring outside the line'. Then leadership pops their employee's 'innovation balloon' with a century old list of guidelines. It is time to throw out a life preserver and create an engaged culture. But do you understand how to build that culture? It is not a survey and it is not a program. This interactive and engaging session will reveal how to make it happen. A few balloons will be popped during this session as we discuss real 'disengaged' corporate cultures and identify ways to build and sustain a true culture of engagement. Don't let your engagement efforts get stuck on a deserted island full of employee surveys. This session will open your eyes to a new vision of engagement and help you to set sail on a course towards building a culture of engagement that works.
Speaker Bio:
A serious professional by day, but fun loving by night she is our only speaker whose claim to fame is getting 'detention' during lifeboat drill on Royal Caribbean and her punishment was being required to demonstrate how to correctly put on a life preserver during life boat drill.
Jill Kopanis is the Vice President, Human Resources where her 'think out of the box' leadership style has lead to numerous successful accomplishments. She was nominated for the Excellence in HR Management Award by the University of Toledo College of Business and was a finalist for national Benny Awards, awarded for outstanding benefit initiatives.
A national speaker, certified trainer and practitioner in the field of human resources, Jill has been a feature speaker at national SHRM conferences along with presenting at numerous benefit conferences. As a SHRM member, Ms. Kopanis has served in leadership roles that include Chapter President, HRCI Certification Coordinator; Director of Certification for Ohio State Council and is the creator of the HR Department of One Networkin NW Ohio.
Ms. Kopanis earned a Masters in Organizational Leadership and a Bachelors degree in Human Resources along with holding the SPHR certification.