Jill Kopanis
"LEADERSHIP LESSONS FROM BEHIND THE TV CAMERA: Becoming an Impactful Leader"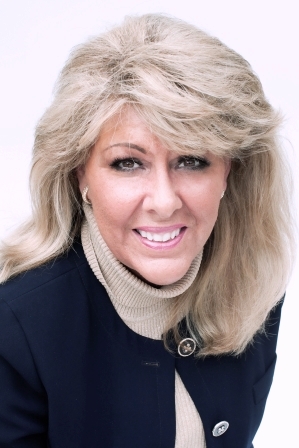 Learning Objectives:
Discover what Leadership from the heart means and how Impactful Leadership can transform an individual, a team and a corporation.
Identify tools and strategies to drive a sustainable culture in your organization through Impactful Leadership.
Learn the six steps of Impactful Leadership that will create a positive impact in your career and the careers of others.
Session Description:
As Leaders and Human Resource Professionals, we have the opportunity to impact those around us. But often, we get caught up in the day to day and miss those opportunities. Becoming an Impactful Leader shifts the dynamics from just overseeing a workforce, to creating a positive & sustainable impact in our corporate culture. Through this engaging session, you will learn to lead authentically through Vulnerability-based trust to make a long-lasting, meaningful and positive contribution with those you lead. Uncover the 6 steps toward becoming an Impactful Leader.
*THE SHIFT – discover how Impactful Leaders can transform careers from just another job to one that makes an impact
* THE RISK – Learn how taking a risk can become one of the most Impactful actions you can take in your career
* THE ENCOURAGEMENT – Understand how your seemingly simple actions as a leader can have a lasting impact
* THE VALUE – Uncover what happens when you take the time to focus on your employee's 'hidden' talents
* THE WALK – Listen as you learn what it really means to 'Walk the Talk' to become an Impactful Leader
* THE HUMAN SIDE – Watch as we go behind the TV camera one last time and realize Impactful Leadership isn't just an 8 – 5 job.
Follow us on a Journey behind the TV Camera. Experience real-life stories and events that will lead you to discover what an IMPACTFUL LEADER is and begin your journey to become impactful.
A Good Coach can change a game. A Great Coach can change a Life. Be Great!
Speaker Bio:
Jill Kopanis is a national speaker who WOW's her audiences!! She is not a podium holding speaker who simply babbles the latest business jargon. Jill mixes inspiration, action, motivation and fun; energizing the stage and her audience receiving top ratings. Her energy is contagious! She is described as the 'Can-Do' person.
With over 20 years in Human Resource, Jill is the Vice President, Human Resources for Dynamic Dies Inc. headquartered in Toledo, Ohio. Her 'think out of the box' leadership style has led to numerous accomplishments including nominated for the Excellence in HR Management Award, and a finalist for national Benny Awards, awarded for outstanding benefit initiatives. Jill led the initiative that resulted in her company being awarded the 2017 Top Workplace award.
Jill is also the founder of Shazaam Communication, where as a national speaker she has spoken across the country including Chicago, San Diego, Washington, DC, Disneyworld and 'made waves' speaking on the 2017 & 2018 HR cruise conference. She has been selected numerous times to be a feature speaker at SHRM Annual Conference and twice designated a Mega Session speaker by SHRM.
As a SHRM member, she has served in leadership roles that include Chapter President, HRCI Certification Coordinator; Director of Certification for Ohio State Council and is the creator of the HR Department of One Network in NW Ohio. Jill earned a Masters in Organizational Leadership and a Bachelors degree in Human Resources along with holding the SPHR and SHRM-SCP certifications. She resides in the suburbs of Toledo Ohio and loves to brag about her two amazing kids - Eric in human resources and Kristi a tv sports reporter.