Clay Morris
"HR: How to Set the Direction and Not Just Go with the Flow?"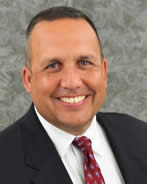 Learning Objectives:
Define and understand both the distinction between and importance of Sales, Marketing, and Management - Create a Dashboard Metrix for your department/function as well as other department profit centers and cost centers.
Apply a simple business metrics to measure achievement and key performance indicators to several traditional HR processes to notice the value of setting the direction that that aligns with the overall corporate brand and creating high performing teams.
Discuss how the emerging "HR Business Partner" title challenges you to position HR services as solutions to business needs and problems.
Session Description:
Most HR professionals think their day is full by just going with the flow. Guess what? That's not what HR is all about! In most organizations today, participation as a contributing partner is vital to sustaining business. But where is HR? We need to lead the workforce planning discussion with senior management. Establish business partnerships and set direction with staff to make the organization a profitable business. HR needs to identify potentially good partnerships, determine what business relationships really work better than others and which ones are not productive. HR professionals are in a position to impact the bottom line and it's in their best interest to take time to perform some due diligence and foster the right partnerships and measurements to help their organizations become as profitable as possible. This session shows how HR should always be involved, constantly measuring and setting goals with the right resources for their business. There is no reason why Human Resource Professionals can't be the driving force in communicating strategy vision and direction for the organization.
Speaker Bio:
Clayton D Morris, founder and President Clayton D Morris & Associates, LLC, dba, People Resources Management. He has over 20 years of human resources management consulting experience. Prior to the formation of the consulting firm, Clay was the Deputy Director of Business and Human Resources with the Ohio Department of Transportation. He has worked with public sector and private sector for over 20 years. He is a recognized expert in for field of Human Resources and was a 2012 finalist for the Archer HR Professional of the Year. He holds both of the most distinguished human resource certifications achievable in the industry; Senior Professional in Human Resources (SPHR), through the Human Resources Certification Institute, and Senior Certified Professional (SCP-SHRM) through the Society for Human Resources. He has a Certificate in Labor Relations from Cleveland State University and a Bachelor's degree from the University of Akron.
Aspect Marketing & Communications is very customer focused and exceeds our expectations in managing our requests in a timely manner. - Erin Henry (MVHRA President 2012-2013).