Todd Hunt
"Communication Bleeps and Blunders in Business"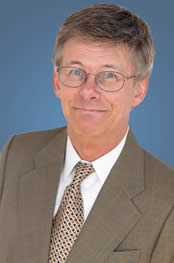 Learning Objectives:
Tune in to where your listener is "coming from," and tailor your communication style to leverage people and process in pursuit of profitability.
Discover the eight problem words that could cost you customers or members.
Re-think your voice mail greeting to eliminate confusion and save valuable time.
Session Description:
A major challenge in human resources today is communication. You said one thing; your employee, candidate or coworker heard something else. Nobody was wrong, but now everyone's confused...and you have to deal with it!
This informative and entertaining keynote shares funny, true examples from the business world to illustrate how we all miscommunicate...and how we can improve.
Speaker Bio:
Funnier than a business speaker; more informative than a comedian, Todd Hunt speaks to organizations that want to add fun to their events and send members back to work smiling—with tips to improve communication and success.
As an executive at Ogilvy & Mather, one of the world's largest advertising agencies, Todd learned the inner workings of communication. Additional positions with an insurance administrator, retailer and his own marketing company enabled him to validate his concepts.
Todd has shared communication lessons wrapped in laugher at 14 SHRM events, including the state conferences of New York, Maryland, Ohio and South Carolina.
Aspect Marketing & Communications is very customer focused and exceeds our expectations in managing our requests in a timely manner. - Erin Henry (MVHRA President 2012-2013).