Jonathan Michael Bowman, J.D.
"How to Lead the Way to Picture Perfect Change"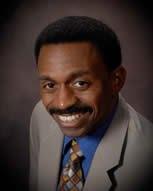 Learning Objectives:
You will learn how to set a vision of change;
You will learn how to achieve buy-in; and,
You will learn how to capture your vision.
Session Description:
Have you ever wanted to create a new department or enhance the quality of your team's work? Change can be difficult for anybody. Leading change can be even more difficult and – at times – seemingly impossible. This seminar will teach attendees change leadership principles that every organizational leader should know.
In this energetic and content-rich presentation, you will learn how to lead the way to successful – "Picture Perfect" – change. Drawing examples from real leadership situations, Jonathan will teach and inspire you to ignite your team to achieve dynamic results. You will learn how to set a vision of change, achieve buy-in and lead the way to capture your vision.
Jonathan is also a fine art photographer. He uses his art during his presentation as a metaphor to graphically illustrate key points. Bullet points are replaced by close-ups of nature and graphs are supplanted by a serene countryside. This turns Jonathan's presentation into more than an educational leadership training. It is also an inspirational, artistic experience.
Speaker Bio:
Jonathan's presentations are the result of heart-felt experience, critical thought and an unbridled passion to help others achieve their full potential.
Born in Pittsburgh, Pennsylvania, Jonathan is the last of four children, whose lives were enveloped in poverty and homelessness. By the time he was 17 years old, he and his family had lived in two homeless shelters, a church, a small fourth-floor attic, public housing projects and a hotel, among many other places.
However, with his determination to ascend from poverty unaffected, he earned his G.E.D. and obtained an associate's degree in English and Communications at Allegheny Community College. He went on to earn his bachelor's degree in Journalism and Communications from Point Park University where he graduated Cum Laude. Jonathan then attended and graduated from Ohio State University College of Law.
He then practiced law at the Ohio Attorney General's Office. During his 12-year-career there, he served in a variety of leadership posts, including Deputy Attorney General and Section Chief. He led several departments to achieve success. As a result, he was a recipient of the Ohio Attorney General's Innovation and Excellence Award in 2005.
Jonathan is also an avid photographer. Pictures have intrigued him ever since he was a child. While growing up, drawing pictures provided him with an escape from his life of poverty. Later in life he became hooked on photography when he happened upon a 35 mm camera and looked through the viewfinder. He was so enthralled that he studied photography as part of his undergraduate major in communications.
Today Jonathan serves as CEO of Clear Picture Leadership®. He uses lessons learned from his childhood, leadership skills honed throughout his career and the inspiration embodied in his artwork to encourage leaders to achieve a "clear picture" vision. As Jonathan says, "Picturing your destination is the first step to achieving something great." Sometimes leaders are tempted to cast aside an imaginative vision because it is deemed "unrealistic." Yet – as his tagline says – Jonathan challenges leaders with "a different perspective: Where imagination and reality meet TM"
Aspect Marketing & Communications is very customer focused and exceeds our expectations in managing our requests in a timely manner. - Erin Henry (MVHRA President 2012-2013).